Nikita Maxi Dress // Powder Blue
Flow like a summer breeze!
These TLC Maxi Dresses have you covered - Literally!
With a linen blend fabric for natural breathability and easy access button front for breastfeeding or sunning your skin.
True to size fit (not oversized like our Avalon Smock)
Beautiful Ruching detail around the collar
Functional Button Detail
Beautiful, Soft Cotton/Linen Fabric
Powder Blue Colour
Breastfeeding friendly
Made in PRC
Customer Reviews
Write a Review
Ask a Question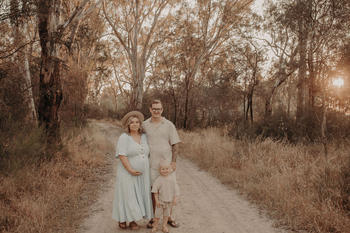 11/23/2020
Nikita maxi dress!
Love love loveeee this dress!! I'm short, pregnant and have a larger bust and it fits perfect everywhere!!!! Amazing quality!!
Billie M.

Australia
10/11/2021
THE most gorgeous dress Ive ever had
This came in the post today and WOW I had to jump on to write a review. I love this dress. I got a size S/M even though I am 37 weeks pregnant and currently 100kg, size 16- fits beautifully and I can tell will look even nicer postpartum. Flowy and elegant. Love it!
Maxine

New Zealand
09/29/2021
Absolutely gorgeous
This dress is the sweetest, and the fabric is so soft! looks so cute over my 38week baby bump and will also look gorgeous after pregnancy - a perfect addition to my summer wardrobe
Rowena S.

New Zealand
09/23/2021
Love this colour
Such a pretty dress
Dani S.

Australia
09/15/2021
Fast delivery
Stunning dress love it!
Taygan W.

Australia