Customer Reviews
Write a Review
Ask a Question
11/18/2021
Emma M.

Australia
My go to outfit
So beautiful
11/14/2021
Steph D.

Australia
Love this!
I love these linen lounge shorts for relaxed beach days and chilling out on summer holidays for a super comfy feel. I have them in 3 different colours on rotation and I love them so much!
11/05/2021
Karesse D.

Canada
Super cute
Completed my lemon lounge pants. Love the set. Also wear this with jeans for a comfy mom-life look.
11/02/2021
Irene T.

New Zealand
I WANT MORE
Absolutely in love and will be purchasing more.
11/01/2021
Jaudyn L.

Australia
Must have wardrobe staple
Amazing! I'm autistic and have pretty bad sensory sensitivities and it's one of my absolute fav and go to pieces of clothing baking with being such a gorgeous spring/ summer colour!
10/13/2021
Jess C.

Australia
Lovely shirt and quick delivery!
Shirt is lovely and great quality. Ordered and dispatched in the same day and arrived two days later! Was so quick :)
Great for postpartum tum
Purchased this set to feel dressed for the day but also very effortless look. Highly recommend and set like this for mummys that want to feel good and can still feed bubba
09/20/2021
Frances S.

New Zealand
Gorgeous shirt
Item is a beautiful colour and the fabric is lovely. Sizing is perfect and advice on the website was right. Super pleased.
09/19/2021
Phoebe C.

Australia
Quality and Comfort
My new favourite oversized top! I just wish I ordered the shorts to go with it! <3
09/13/2021
Adelaide C.

Australia
Lounge Shirt in Lemon
Amazing quality, true to size, and yellow of my dreams! obsessed
08/26/2021
elma s.

United States
All the way to the U.S
I couldn't be happier with the quality and the look of this top! I wore it to work dressed up with black pants, and I wear it around the house when I want something cute yet comfy to hang out in. I bought the lilac set of this same item, and I can't wait to buy more!
08/25/2021
Karesse D.

Canada
Love this top!
I bought the top to match my lounge pants. I do wish it was a touch longer (I am 5"8) but it's still beautiful and super comfortable.
08/23/2021
Lauren A.

Australia
Fun
Lovely material and fun colour. The boxiness of this shirt is a little more pyjama style than I first thought but it looks great open with a tank or crop underneath.
07/23/2021
Bri G.

Australia
Love these sets
My second full lounge set. Love the colours, fit, material and mixing and matching the top with other bottoms. The lemon is an amazing colour in person
07/11/2021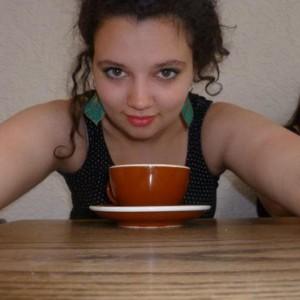 IS
Imogen S.

Australia
Love this shirt
Have wanted one of these shirts for a long time and my favourite colour was on sale, so I bit the bullet and bought it! I really like it a lot :) The linen is soft and comfortable. It's very easy for breastfeeding - I dont unbutton it for BF either, I just lift it up, and as there's so much material, it keeps everything covered! Only not giving it 5 stars as I'm having a bit of trouble styling it - I just can't seem to make it look as cool on me as I've seen it on other people! Hopefully soon though :)