Customer Reviews
Write a Review
Ask a Question
01/07/2022
Emma B.

New Zealand
Dream set!
I have had this set for a year now. The quality is AMAZING. Honestly. Peter Alexander sets wear so quickly for me, rip, tear & fall to pieces. This set is still so soft, thick & comfortable. Like new. Also SO easy to breastfeed in! 100/10 (I have hand washed & towel dried to keep them in perfect condition also. Not quite so practical in those newborn days but worth it).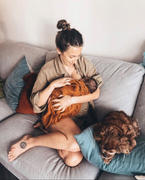 01/05/2022
Olivia

Australia
Olive lounge set
Love it. So comfy!!
12/21/2021
Jennifer C.

Australia
Obsessed
Now have white and green so comfy. Perfect
11/11/2021
Eliza D.

Australia
The best
My fav colour in my absolute fav set. I wear these alllllll the time they are my wardrobe staple set.
11/03/2021
Makayla G.

Australia
Comfortable and stylish
Able to be dressed up and down. So comfortable
10/05/2021
Shonnara B.

Australia
Love
Super comfy and gorgeous to dress up or down
10/04/2021
Rachelle M.

Australia
Loved them!
Such an easy purchase process and my set are the absolute comfiest ever x
09/23/2021
Rebecca C.

Australia
Flattering!
This is so much more flattering that I thought it would be on my curvy body! An absolutely stunning colour!
09/12/2021
Maisie S.

Australia
Comfortable.
Comfy, beautiful colour, ideal for spring.
09/10/2021
Natasha T.

Australia
A new staple
Incredible!!! Ready to order it in every colour way. Quality is amazing, so comfortable and cute
09/04/2021
Matilda T.

Australia
Olive lounge set
This has been my second purchase with the Lullaby Club. Absolutely love the service and the quality is always so satisfying. I highly recommend this brand for life long pieces.
08/12/2021
Renee W.

Australia
Comfy and Cute!
The super relaxed design makes this set so comfy yet so effortlessly stylish. I also love that you can wear this as a set or each item separately to create additional outfits. In love!
07/26/2021
Natalie M.

Australia
Absolutely beautiful set
I'm a size 18-20 and the xxl fit so well and over sized! I'm so in love so comfortable will be perfect for summer! I just ordered another set in pink.
07/14/2021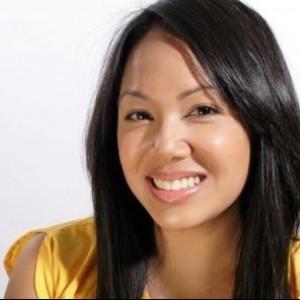 AM
Andrea M.

Canada
So happy.
Love. I was hesitant to buy because buying online is unpredictable but this set is everything I was hoping for. The material is beautiful and it came so quickly. All the stars.
07/12/2021
Bethany H.

Australia
Perfect as expected
I have been so looking forward to getting a lullaby set and they did not disappoint. I am a size 10 but purchased the M-L for pregnancy growth but even at this size they still fit really nicely, roomy but so comfortable and breathable to wear.
06/26/2021
Samantha H.

Australia
Cute in Summer
I've said it so many times, but this is all I wear in Summer, it's so comfortable and lightweight!