Customer Reviews
Write a Review
Ask a Question
12/21/2021
cuartas j.

Australia
Perfect set for summer
I love this set. Pefect for summer- It's so confy!
12/06/2021
Rhi M.

Australia
12/06/2021
Carleigh D.

Australia
Perfection
I bought this at 33 weeks pregnant and it is so comfy. I'm so excited to have something comfy and practical for after bub is born too - that is BF friendly, comfy, practical & so good looking!
11/22/2021
Illiana M.

Australia
11/14/2021
Michelle

Australia
Xmas gift
Have purchased as a Xmas present
10/15/2021
Rosa D.

Australia
My wardrobe go to!
The best lounge wear! comfy and stylish for lounging or going out and about. The first set I got was in the M/L because I was pregnant but I sized down to S/M for this set (post Bub) and so glad I did because it is perfect! I am usually a size 10-12 and carry my weight in the butt and thighs but these fit perfectly and relaxed. I love all my TLC outfits and will keep buying more x
10/11/2021
Danielle T.

Australia
Beautiful Quality
Have been living in this set during my third trimester and I know it'll be perfect for breastfeeding and postpartum! So so comfy and beautiful to wear
09/28/2021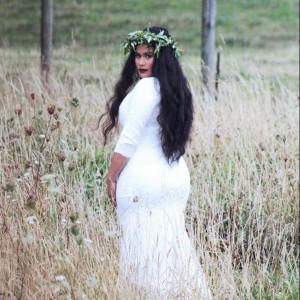 AA
Aaliyah A.

New Zealand
Totally Obsessed!
I've been wearing Lullaby Club items for about a year and a half. First started when I was pregnant with my son, and was so comfy during pregnancy. Then I've just been so in love with Lullaby Club after having my son, and I'm wearing something from Lullaby Club as least every two days. Beautiful pieces, beautiful fabric, comfy fit, gorgeous packaging and the list goes on.xx
09/22/2021
Jacqui N.

New Zealand
Lounge set - white
Love this set - it's so comfy! It's super oversized.
09/21/2021
Jessica S.

Australia
Netflix and chill
I could just lounge allllll day in this
09/13/2021
Tash H.

Australia
09/01/2021
Corryn W.

Australia
Comfy set
Really cute and comfy set with REAL pockets!! I wear a size 12 normally so went with a M/L. Both shorts and shirt are very roomy so I'd advise sizing down if anything. Overall really happy with the set, if I get another will def go S/M :)
08/30/2021
Jessica C.

Australia
Women's Lounge Set - White
LOVE this set! My new favourite colour!
08/24/2021
Breanna B.

Australia
Perfect fit!
Excellent item!
08/23/2021
Aleisha T.

New Zealand
So comfy! Great customer service!
Got this set with a few other items and the shorts came with a small mark on them on the back. Customer service got straight back to me when I sent some photos and let them know and sorted the situation so quick and kindly! Love The Lullaby Club to deal with! Note: set is more of an off creamy white than the true white of the Avalon White Smock Dress but still love it and have bought the mini version for my daughter too.
08/13/2021
Ale N.

United States